Celebrating Women's Herstory Month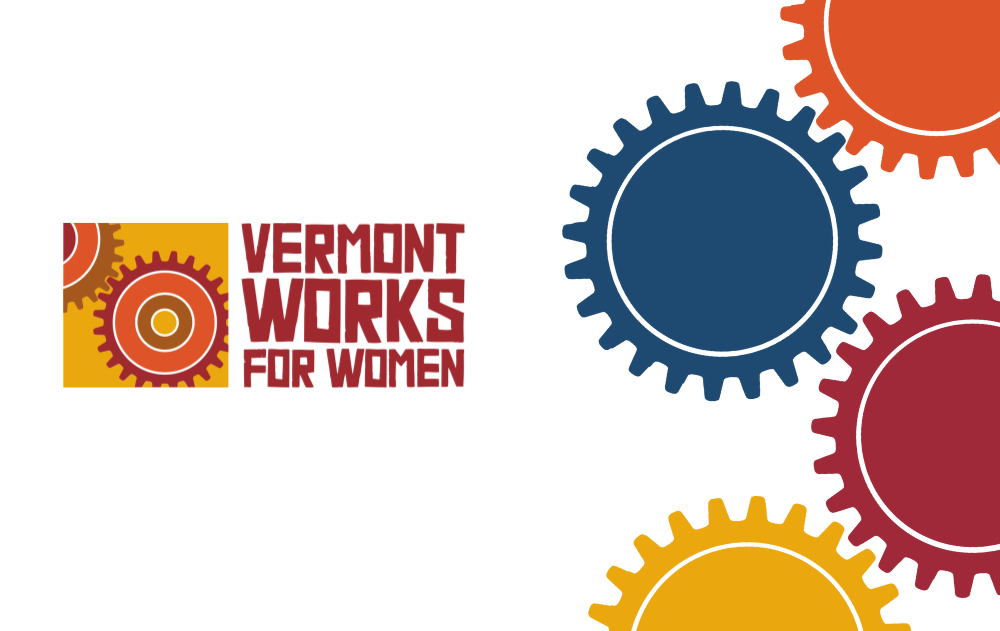 Happy Women's Herstory Month! We hope you will take some time to celebrate and recognize the women and girls in your life by getting involved in gender equity efforts actively happening here in Vermont. With help from the Vermont Commission on Women and the Vermont Women's Fund, we created a list of 10 ways you can get engaged in gender equity this Women's Herstory Month.
Join the Gender Equity Advancement Roundtable (GEAR) – GEAR members receive invitations to four virtual sessions each year hosted by Vermont Works for Women (VWW) where they have the opportunity to hear from gender and equity experts about best practices and policies for creating inclusive work and learning environments. GEAR is a growing network of  Vermont businesses and professionals who are equally invested in advancing equity at work
Attend a LUNAFEST® film screening – LUNAFEST is an award-winning traveling film festival showcasing short films directed and produced by women filmmakers. This year VWW is hosting three in-person screenings of the 2023 films, in the Upper Valley, Burlington, and Waitsfield. Tickets are $15 – 25 and all proceeds support our mission to promote economic justice by advancing gender equity and supporting women and youth at every stage of their career journeys.
Sign-up your middle schooler for Rosie's Girls Summer Camp – Rosie's Girls® is a week-long career exploration and empowerment summer camp open to girls and gender-expansive youth who are entering 6th, 7th, or 8th grade. At Rosie's Girls, campers learn basic skills in STEM and the skilled trades and grow their POWER skills to help navigate school, friendships, and their future. Rosie's Girls will be offered in seven communities across the state this summer!
Learn about child care and paid family and medical leave policies – Access to affordable childcare and paid family and medical leave support working families in Vermont. Learn more about proposed initiatives to provide these supports in the Green Mountain State.
Shop woman-owned! – Did you know you can support women-owned businesses in your neighborhood and across the state? Look here for businesses you can support in the best way possible, with your dollars. (Sign up here to get your business on the map.) Brought to you by This Way UP and the Vermont Women's Fund.
Advocate for gender and racial pay equity at your place of business – The LEEP Pay Equity Toolkit is an innovative resource, developed for small to mid-sized companies to eliminate the wage gap. Best of all, it's free! Learn more and download it here.
Celebrate International Women's Day on March 8th – There are events in communities across Vermont, including this virtual panel on 3/8 hosted by the Center for Women & Enterprise and this one in Burlington on 3/9 hosted by the Vermont Council on World Affairs. Learn more about the accomplishments and challenges of women around the world, and what we can do as Vermonters to support equity work at the global scale.
Sign on to the Equal Pay Compact – The Vermont Commission on Women's  Equal Pay Compact is a voluntary pledge for Vermont employers to show their commitment to closing the gender wage gap.  By signing on, employers agree to implement tangible action steps to improve gender equity in their workplace and help reduce barriers to women's economic achievement in Vermont.
Sharpen your business skills – Check out classes and seminars held by Mercy Connections, the Center for Women & Enterprise, and Vermont Womenpreneurs for great information and connections.
Recognize (Un)Equal Pay Day on March 14th – The Vermont Commission on Women, along with partners in the legislature and beyond, are hosting an Equal Pay Visibility Day in the State House. Wear red (because women's earnings are in the red!) and join us.