Build Your Skills – Explore Our Online Resources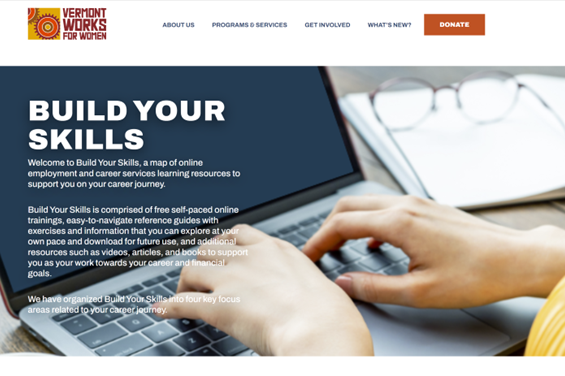 Employment and Career Services invites you to explore our new learning portal for Build Your Skills (BYS)!
BYS is organized by our four key focus areas: Finding the Right Job or Career, Getting the Job, Professional Development, and Financial Empowerment, and provides two types of "courses."
Focus area resources include articles, videos, and downloadable guides and templates grouped by topics.
(Coming Soon) Self-paced activity-based courses that complement and deepen the learning for many of our guides. After you have worked through the course materials, you will be able to download a certificate of completion.
To access BYS, register for your FREE account here.
Once registered, you can log in and begin exploring the currently available focus area resources for the following topics:
Finding the Right Job or Career 

 

Getting the Job

 

Professional Development

 

Financial Empowerment

 

Career Exploration

 

Strength and Transferable Skills

 

Networking

 

Informational Interviews

 

 

Job Search

 

Resumes

 

Cover Letters

 

Choosing References

 

Job Interviews

 

Compensation Negotiation

 

LinkedIn

 

Assertive Communication and Active Listening

 

Fixed and Growth Mindset

 

Giving and Receiving Feedback

 

SMART Goals

 

Professional Etiquette

 

Time Management

 
Please click on "start" or "view" next to each resource to read a little about the resource and access the link to download the guide, read the article, or view the video.
We want to hear from you! If you have any questions or would like to provide feedback on the content, please contact ECS Program Manager Paige Ruffner.