Vermont's Afterschool advocates celebrate commitment to universal access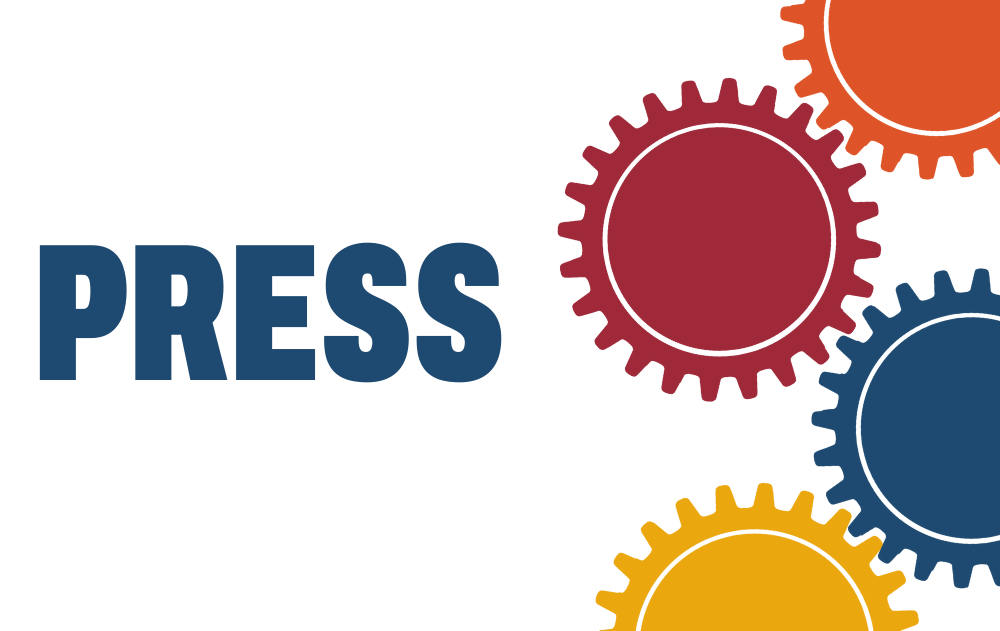 This article was originally published in Vermont Business Magazine. VWW Executive Director Rhoni Basden joined others at the Vermont state house to celebrate continued funding for afterschool programs in Vermont. Amelia, a Rosie's Girls camper shared her experience at the career exploration camp for middle school girls. 
Senator Bernie Sanders, with Rhoni Basden, Executive Director of Vermont Works for Women, and a 7th grade student and camp participant from U32.
Vermont's leading afterschool advocates praised Governor Phil Scott and US Senator Bernie Sanders for the important steps they announced today to "turn the lights on" for universal afterschool in the state. The executive order Governor Scott issued will create the Vermont Interagency Afterschool Youth Task Force, which will be charged with facilitating the continued development of a statewide system offering safe, enriching, and comprehensive options for Vermont's youth from kindergarten through high school. In addition, the new grant program the Governor announced will support out-of-school-time programs in the state so they can expand access to afterschool and summer learning programs in the summer of 2022 and during the 2022/2023 school year.
"Our state stepped up and kept the lights on for Vermont's youth after a time of darkness, when we knew that our youth were struggling, and this summer initiative became a model for other states," said Governor Scott. "We need to build on what we already have and make it stronger, ensuring that any Vermont kid who wants it has access to affordable options for afterschool and summer programs. This new grant program will be part of a multi-year effort to move us towards true universal afterschool for all Vermont's kids."
These initiatives are especially welcome as a recent study found that for every child in an afterschool program in Vermont, another is waiting to get in. They build on progress in expanding opportunities for children and youth made possible through $72 million in federal funding Senator Sanders secured for Vermont in the American Rescue Plan. That funding allowed the state to establish the Summer Matters grant program, which expanded summer learning programs for 12,877 additional Vermont children and youth this past summer and is increasing access to afterschool programs this fall. It also created 492 good paying jobs for Vermont young people to work at these programs. The American Rescue Plan funds are available through 2023.
"We are so pleased that Vermont's top leaders recognize the enormous benefits that afterschool and summer learning programs provide to children, youth, families, our communities and our state's economy," said Holly Morehouse, Executive Director, Vermont Afterschool. "Senator Sanders and Governor Scott are true champions who understand the value of investing in out-of-school-time programs, and the importance of doing so as Vermont's youth try to re-engage, connect, learn and heal, even as the pandemic continues. These new investments in afterschool will make it possible for more youth to thrive, while making our state stronger and more successful."
Today's announcement featured presentations from Vermont Works for Women and the Mint, which benefited from the additional investments this summer; comments from Avelina Zirkle, a 17-year-old Youth State Advisory Group member and Hibi Ali, age 17; and a presentation of superhero capes to Governor Scott and Senator Sanders.
"Having universal afterschool programs is incredibly important for families of all different backgrounds," said Zirkle, who has both attended and worked at an afterschool program. "Specific groups who benefit from low-cost or free afterschool programs are members of marginalized communities and families whose income is not substantial enough to be able to afford a nanny or alternative program for their children. I am someone who is in both of those groups. Universal afterschool would mean a lot to many families in my community: it would mean older siblings wouldn't have to parent their younger siblings, and it would mean that parents wouldn't have to make their kids become latchkey too soon. "For me, universal afterschool and summer would mean more opportunities to make a change  in my community while learning about myself," Ali added. "It is important to understand that all students have different interests and sometimes, activities relating to those interests may not be offered at their school. Taking part in these new activities will introduce students to their passions and perhaps even a career path."
Today's announcement was made in conjunction with Lights On Afterschool, the national rally for afterschool taking place in Vermont and across the country this week. Organized by the Afterschool Alliance, Lights On Afterschool includes thousands of events that demonstrate the skills students hone and the talents they develop at their afterschool programs.