Rosie's Girls camps see successful summer at The MINT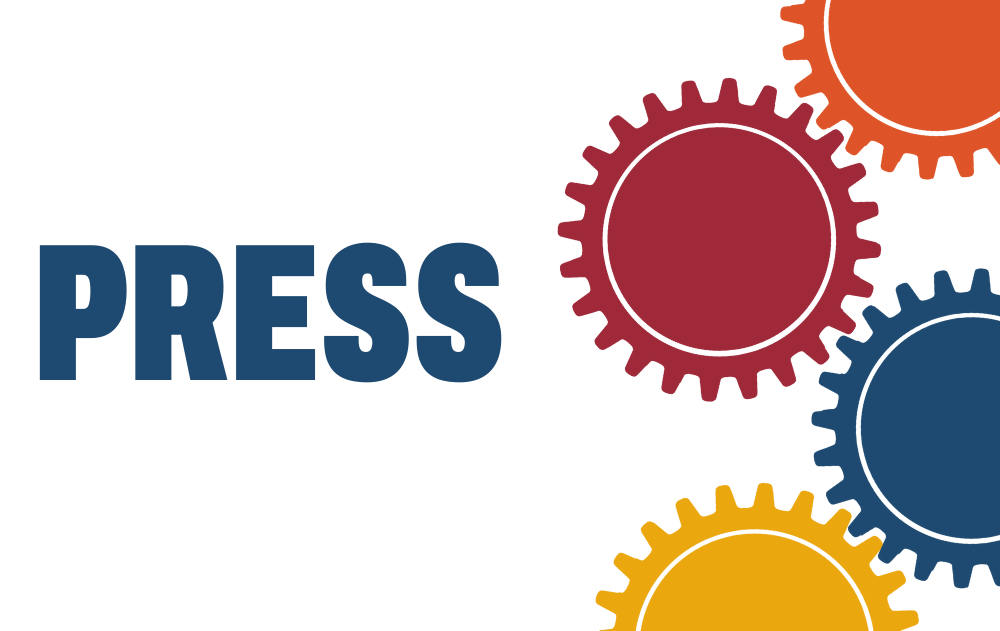 This article was initially published by The Rutland Herald on August 8, 2023. Vermont Works for Women partnered with The MINT – Rutland's Makerspace to host two weeks of Rosie's Girls summer camp in Rutland. Rosie's Girls is our career exploration summer camp where middle school girls and gender-expansive youth are introduced to trades skills through hands-on learning in a supportive and empowering environment.
By Sophia Buckley-Clement
For the seventeen young participants in the Rosie's Girls summer camp at The MINT this week, it's not just about building confidence and inner strength — it's also about learning to use power tools.
A creation of statewide nonprofit Vermont Works for Women, Rosie's Girls is a STEAM, trades and career exploration summer camp for middle school girls and gender expansive individuals offered in communities across Vermont.
This year is the second summer The MINT has hosted Rosie's Girls and the first time it has hosted two full-day, week-long camps. This week's camp will run until Friday, and the prior camp ran from July 10-14.
With roughly 40 participants between the two camps, MINT Executive Director Kim Griffin said the program has been incredibly successful this year and attributed the enrollment in part to the lack of middle school level programming in Rutland.
"I spend some time supporting the Rutland Youth Coalition. We meet monthly and are continually talking about this specific age group really needing programming," Griffin said. "It's glaringly obvious that this is the age group that wants to feel like they belong in the community and wants to be engaged, but they're just totally neglected."
Griffin also said part of the program's success is thanks to the Agency of Education's Summer of STEAM grant program, which allowed The MINT to run both Rosie's Girls sessions and three other MINT camps completely free of charge for participants.
According to Griffin, an average day for a Rosie's Girls camper begins VWW's "power skills" curriculum, which focuses on social-emotional topics and exercises that help participants begin to break down gender norms and expectations.
Later, participants work on a small project, take a midday break and then dive deeper into projects or concepts discussed earlier in the day.
On Tuesday, participants spend part of the morning in two separate groups, with one learning the basics of some power tools while the other learned about coding the movements of a spherical robot.
Morgan Over, operations director for The MINT, led participants in an afternoon project on Tuesday building walls for workspaces inside The MINT that she said will eventually be available studios for members.
"It is so abnormal to have that experience (with STEM) as a young woman. I see it as the thing that made me feel capable to just be me (growing up). Being able to offer that to as many people as possible is the reason I do this," Over said.
Over also leads VWW's Trailblazers program at The MINT, a program that prepares adult women and gender-expansive individuals for trades careers. She said information on Trailblazers and Rosie's Girls can be found at vtworksforwomen.org online.
Brooklynn Hill, of Pittsford, a 12-year-old camper, said she first began taking an interest in STEAM this past year and wanted to participate in Rosie's Girls to prepare herself for another STEAM class.
After participating in last week's camp, she said she had to come back this week for another fun experience.
"Yes, I came back for round two," she said. "I really love the counselors and all the activities that we do. The other week, we just sang for almost a whole lunch (period). It was amazing."
Abby Bronson, a 12-year-old participant from Proctor, said she's had a blast with her camp counselors and added that she's learned the importance of patience and that everyone works at a different pace.
"I'm a hands-on learner, so it's nice to be able to touch things and learn about them instead of having to do it all in your head," she said. "I would recommend Rosie's Girls because it's so fun. You get to learn a lot and not even notice it."
Though participants started the week using hex keys and instruction manuals, Griffin said by the end of camp, they will use the welding and woodworking concepts they learn to build their own toolboxes.
"It's exciting to see how much Rosie's Girls has grown at The MINT," VWW Youth Program Manager Caelan Keenan said in an early August news release. "Rosie's Girls breaks down gender stereotypes and inspires girls and gender-expansive youth to dream big about their futures. We are thrilled to partner with The MINT again to bring this impactful program to Rutland youth!"