VWW To Continue Mission Supporting Women's Economic Security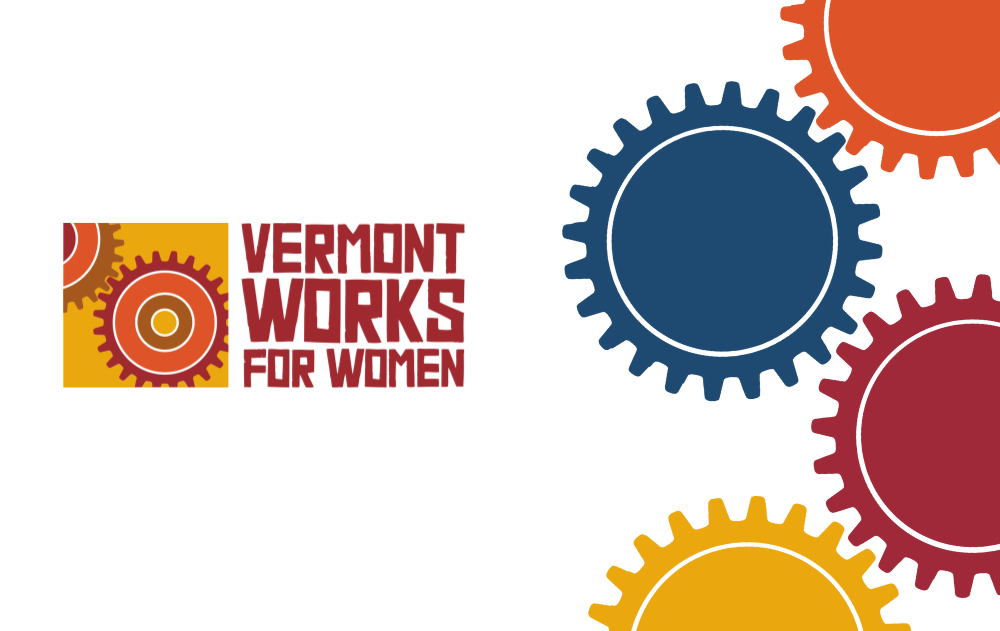 By: VWW Executive Director, Rhoni Basden
From all of us at Vermont Works for Women (VWW), we hope you and those around you are healthy, safe, and taking care of yourselves during this time. As we all navigate learning to work from home, teach from home, and acclimate to life safer at home, we are also reminded of the impact of community. Now more than ever, we can appreciate the value of working and rebuilding together – how powerful we are collectively.
Our main organizational priorities through this process are to best support women towards economic security and ultimately full economic independence. This process starts internally for us, ensuring our staff feels supported and have as much guidance as we can provide during uncertain days. Our team is working together to build strong supports for ourselves and those women and girls our mission impacts.
VWW staff and board have banded together to adapt programming to better meet current needs, bringing content online where possible and developing new programming to help women and girls navigate toward economic security.
We will continue to run programs to the best of staff's ability and with the funds available. We will work with state agencies, local partners, foundations, and donors to ensure we are providing the best possible services. Throughout this process, VWW will continue to carry out our mission in three priority areas:
Creating Economic Opportunities
VWW has a long history of supporting women through hard and soft skills training, enrichment programs, and employment support for the last 30+ years. Throughout this time, the focus remains on moving women toward economic security.
COVID-19 will unfortunately impact some women more drastically than most across our state. More women work in childcare, nursing, and tipped wage positions across Vermont (some of the hardest-hit industries) and many are also juggling additional childcare and elder care responsibilities at home. 
Investing in Potential
With all Vermont schools closed, our youth team is hard at work adapting spring programs to online career exploration opportunities for girls. While we are not able to move our afterschool programs fully online, there are prospects to showcase activities virtually, provide online community spaces for girls to see live instructors in non-traditional fields and provide spaces for engagement and support.
Recruitment is in progress for our summer programs and we are hopeful that all programs will be able to begin on schedule.
Youth programming staff is taking this time to enhance after-school, summer, and enrichment curricula for the upcoming fall. We are still working to expand our Women Can Do conference to other regions of the state and incorporate our job shadow program (Youth@Work), connecting girls and industries throughout the state. All of these programs are expected, at this time, to begin on schedule and will be assessed closer to start dates.
Promoting Culture Change
Now more than ever, we believe that we need to be a voice for women in these uncertain times and bring forth the issues that have long placed women in low-wage positions with little access to economic security. 
Our emerging Gender Equity and Advocacy work is moving along during this time, working to develop our main advocacy platforms and gender equity workshops.
As an organization, we understand that this current pandemic has affected women at higher rates than men; more women work in low-wage and caregiving jobs while also shouldering more responsibilities at home. We want to ensure that we shed a light on the high needs of women that existed before this time and how these needs will grow through this current, unusual situation. While the team is not currently conducting any trainings or workshops in this short term, we stand ready to meet the needs of industries and women – and advocate for those in the highest need of our support moving forward.
While we are physically isolated, we are not socially. We look forward to continuing to connect through this time and we are happy to answer any questions you may have for our team.