From Diva to Designer: My journey from VWW Participant to VWW Staff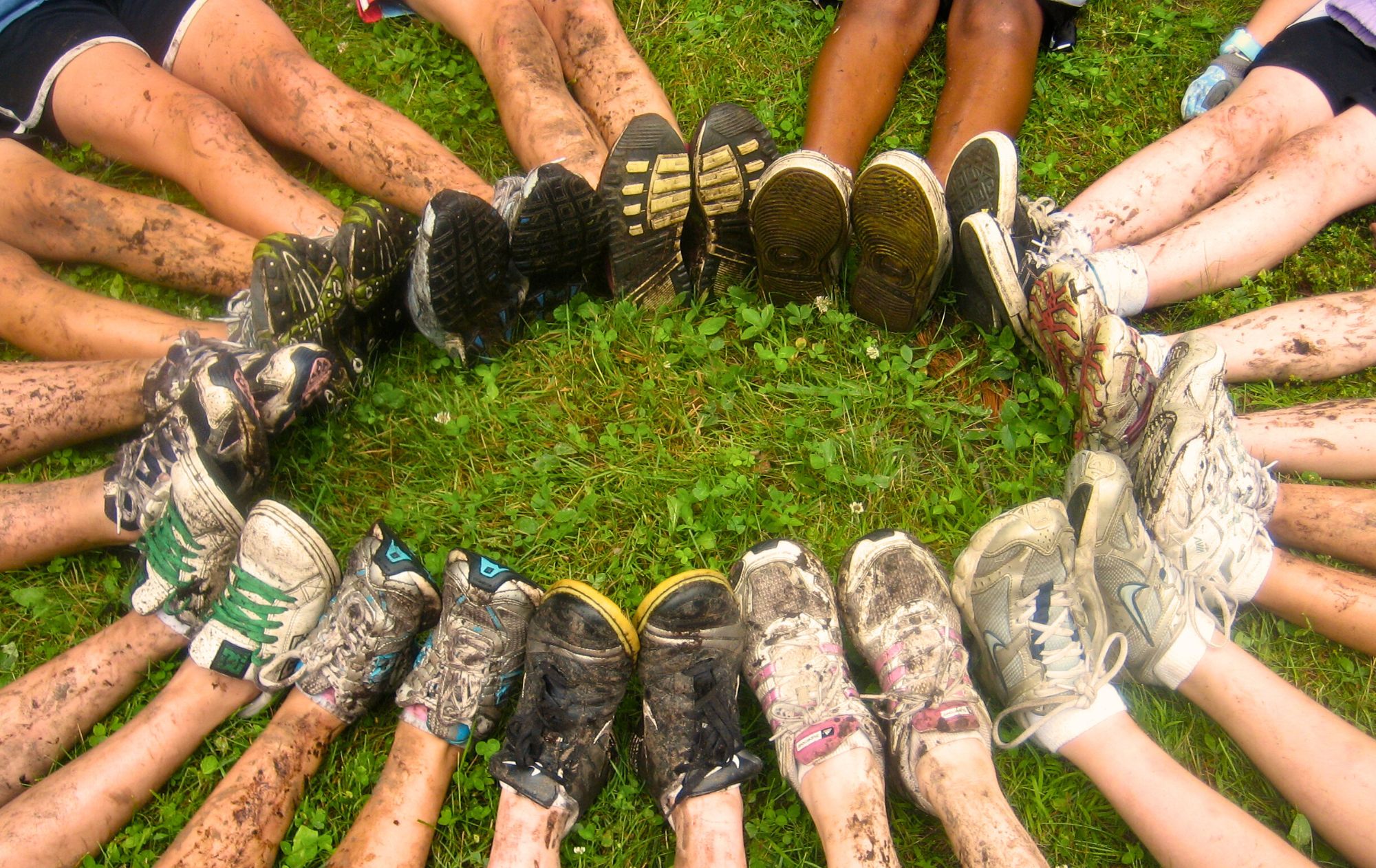 By Ellen Tierney, Marketing and Communications Specialist
Middle school for me had its challenges. Having grown up in a small Vermont town, being on the brink of high school was a nerve wracking and confusing time. I knew what I loved: being outside, drawing, and learning new things. But I also knew what I feared: not making friends, being overwhelmed, and feeling lost. 
Unfortunately, at that age, I was no stranger to mean comments from my classmates. I was often told that I wasn't good at sports, wasn't athletic, was too slow, and too "girly" to play outside with the boys. Even though I loved trying new things and wanted to have fun outside, I eventually gave in to the comments and avoided athletic settings so I didn't embarrass myself.  
As eighth grade wrapped up and homework gave way into hanging out, I tried my best to savor my last remaining days of being a "kid." Then one day, my parents asked if I would be interested in an overnight camp. "It's called Dirt Divas, it's a mountain bike camp," my dad explained.  
A sports camp? There was no way I was capable of that, it sounded like embarrassment waiting to happen.  
"But it's all girls your age," he continued. All girls! I looked at the brochure adorned with huge smiles on mud covered faces, colorful shirts, seesaws, and supportive counselors, and I didn't think twice. "Sign me up."
Dirt Divas
To say that camp was a transformative experience would be a massive understatement. During my first day, I knew that Dirt Divas* was no ordinary camp. It was indeed all girls my age, from schools across Vermont, who were starting high school in the fall. Right off the bat, I felt that I was in a safe space, an embarrassment free zone, where we could learn new skills, be outside, and support each other along the way. Around the campfire we learned about No Body Talk, discussed times we had heard "that's not for girls," and had open chats about gender equity and its importance. I had never felt so seen, so free to be myself.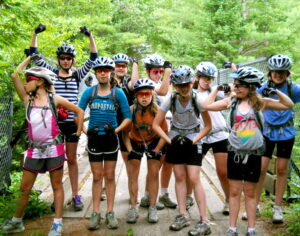 On the Kingdom Trails we explored and put our bike lessons to use, yelling "Diva Down!" if one of us took a tumble (a phrase I still announce on occasion). My favorite moments were celebrating everyone's achievements, getting to learn about my fellow campers' experiences, and proving to myself that I am capable of anything I want to try. Being able to witness how confident we all became on our bikes and with each other made me feel like I could go into new and scary situations with my head held high.
Luckily for me, my involvement with VWW continued in the form of their Youth Advisory Council*. The council was made up of young women who had been involved in various VWW programs, and were brought together to provide feedback, expand on our experiences, and guide the shape of the future of youth programs. My time in what was lovingly called YAC, set me on the path of pursuing mission-driven work. I wanted to make a difference, inspire change, evoke powerful conversations, and foster strong communities.
This Diva's "Down" for Anything
The skills and powerful outlook that VWW gave me stayed with me through high school and college, where I wasn't afraid to break from tradition, put myself out there, and trust my gut. My love of art, creativity, and helping others lead me to study graphic design, marketing, and business in my home of the Northeast Kingdom at Northern Vermont University. What I loved most about my experience was receiving a multifaceted degree in Visual Communications, which encouraged me to dive into graphics, illustration, marketing, photography, video, and communications. This allowed me to explore all my interests and have a solid employment skillset.
After graduating in December of 2022, I began my search for work that aligned with my values and would continue to challenge me creatively. Nothing quite fit the bill until my dad gave me the newspaper with the job listing for the Marketing and Communications Specialist for Vermont Works for Women. The role involved helping VWW communicate with engaging visual and written content and tell stories that share the power of the organization's mission.
Once again, I didn't think twice. "Sign me up."
*While Dirt Divas and the Youth Advisory Council are no longer active programs of Vermont Works for Women, our youth empowerment programs and social-emotional curriculum live on through Rosie's Girls Camp and LIFT.