Trailblazers Build Community in Hartford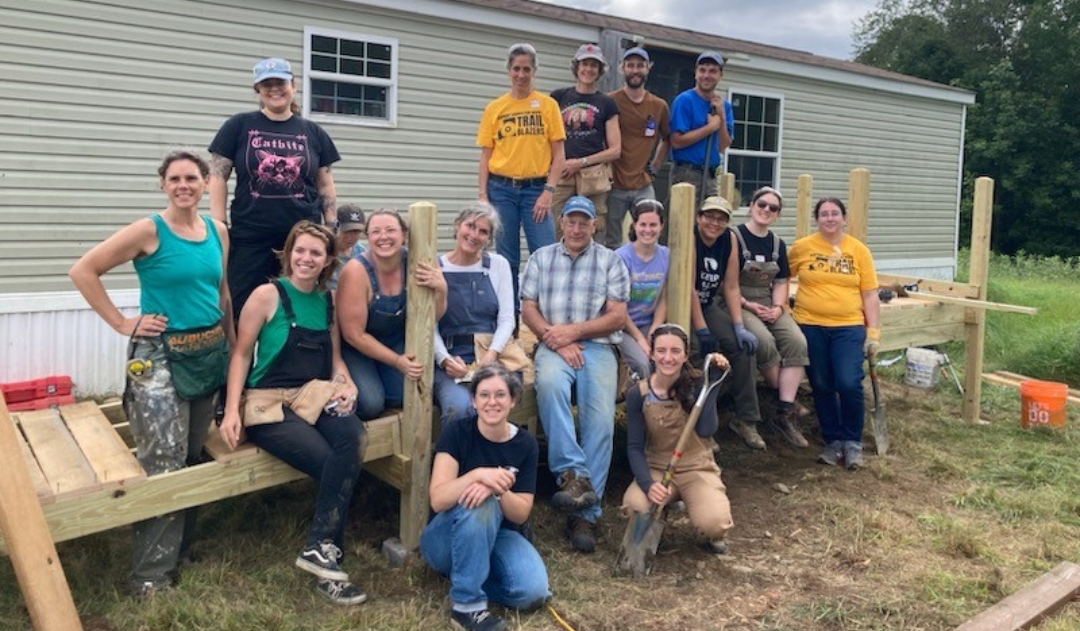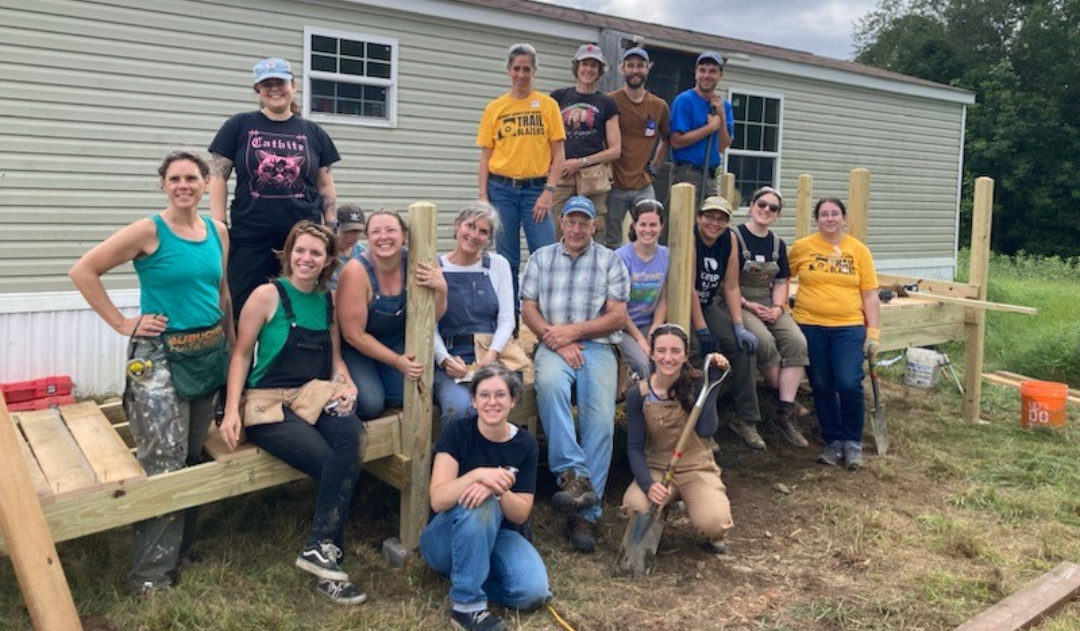 By: Jillian Scannell, VWW Engagement Manager
This Thursday we will be graduating our thirteenth Trailblazers cohort in Hartford, Vermont. The 15 graduates have spent the past seven weeks learning construction skills and gaining hands-on experience in the trades.  
In addition to their time spent in the shop and classroom at the Hartford Area Career & Technology Center, 13 Trailblazers interned with local employers for on-site work experiences. From installing solar panels to residential home framing, Trailblazers found their internships impactful and fun! Thanks to our employer partners: Algerbrook Design/Build, Birdseye, Boynton Construction, COVER Home Repair, Emily Electric, Habitat for Humanity of Pioneer Valley, Montpelier Construction, River Street Construction, and Tiny Solar VT.
Additionally, six Trailblazers are enrolled in next week's VAL Heat Pump Installation Training. 
Community Build Project
A key component to all our Trailblazers cohorts is a "community build project". These projects vary for each class based on location, partners, and community needs. We look for projects that provide Trailblazers with hands-on experience practicing their new skills and allow us to give back to our local communities. Previous projects have included building picnic tables for a community health center, crafting outdoor tables and stools for a local childcare provider, and volunteering with Habitat for Humanity on residential construction sites. 
Our Hartford Trailblazers spent two Saturdays volunteering with COVER Home Repair, a non-profit based in White River Junction that provides urgent home repairs for low-income homeowners at no charge.  
On the first Saturday, the Trailblazers worked all together to install a mobility ramp for a female homeowner in Grafton, NH.  The ramp was built from wood so Trailblazer got a lot of exposure to measuring, cutting using the chop saw and skill saw, driving screws with an impactor, deck/landing building, and handrail installation.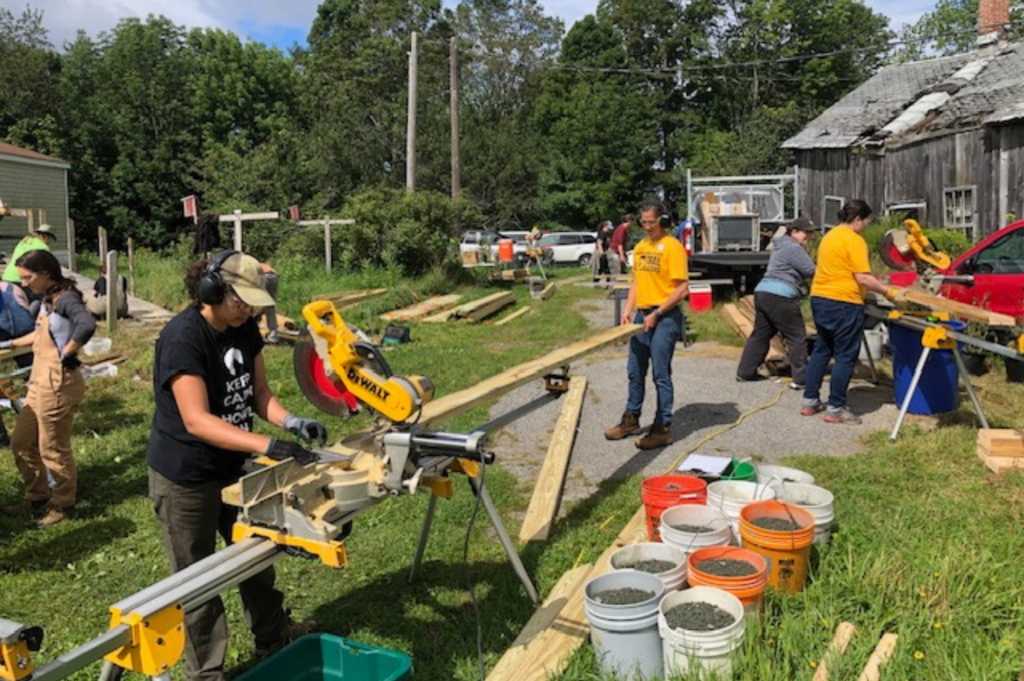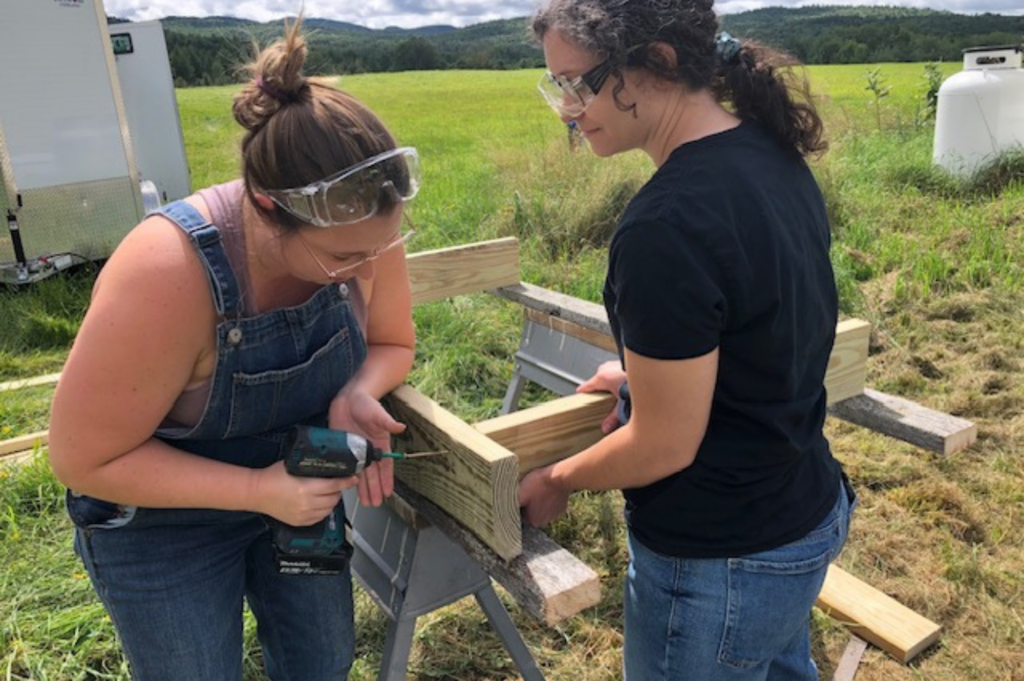 On the second Saturday, the group split into two teams to work on a roofing project in Hartford, VT, and an insulated skirting project in Charleston, NH.
For the roofing project, participants installed a metal roof by cutting the sheets, driving the screws, installing the ridge cap and vents, and measuring, cutting, and installing the strapping.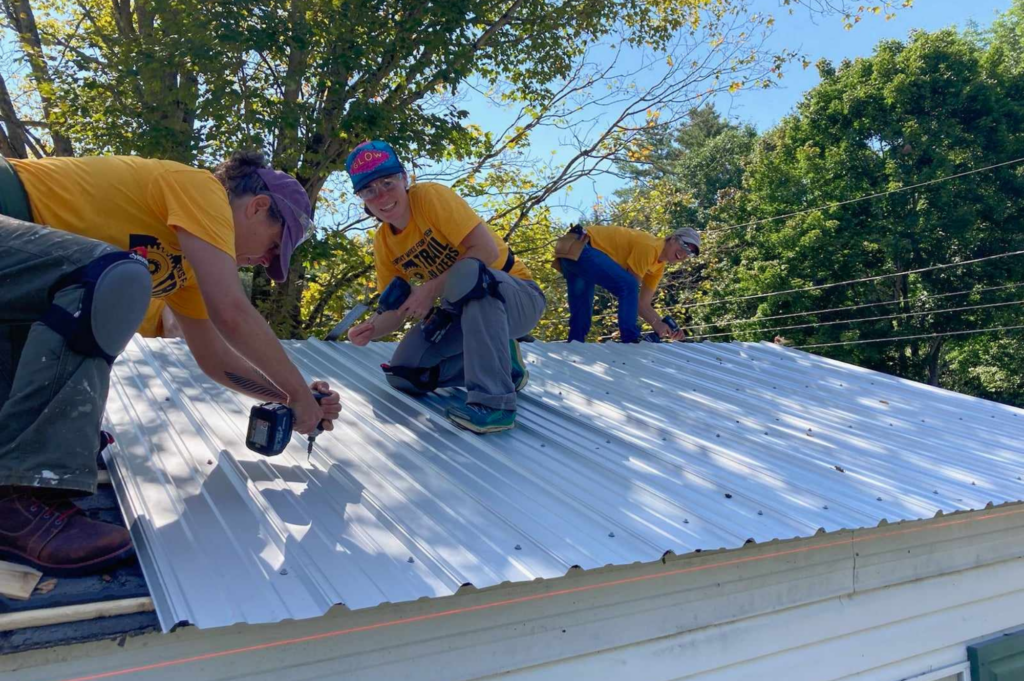 For the insulated skirting project, the Trailblazers first removed the existing skirting, built a wooden framing system to hold the insulation,  measured, cut, and installed the insulation board, and finally installed the new vinyl skirting.
Jeff Dumont from COVER shared, "It is amazing how much can get done when the community comes together to improve the life of one of its members. Thanks for making that happen." 
We are grateful to all our partners for helping to make Trailblazers a robust and impactful experience.