February Break Camp at the Generator Makerspace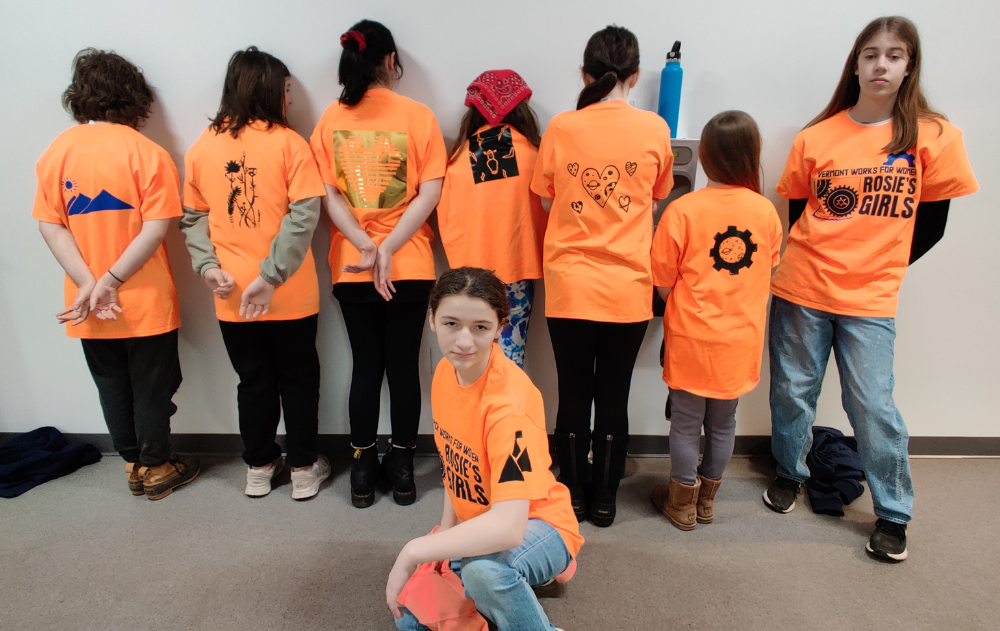 By: Marla Goldstein, Youth Programs Coordinator
For the second year, Vermont Works for Women partnered with Generator Makerspace in Burlington to offer Rosie's Girls camp this February school break. Eight middle school girls joined us for a week of STEAM exploration and empowerment.  
In the mornings, campers worked with various Generator staff members to design and create vinyl stickers, compile a zine as a group and on their own, and did some jewelry making for keychains and necklaces.
Campers spent the afternoons with VWW staff, learning about Rosie's Girls social and emotional curriculum, 'Power Skills'. Power Skills activities and discussions are designed to expand campers' self-confidence, sense of possibility, and connection with one another. Together, campers explored topics important and relevant to middle school youth like body image, discovering your personal "voice", understanding how culture impacts our identities and building meaningful relationships with peers.
Thanks to the Generator for collaborating with us to offer campers this week-long opportunity to explore STEAM activities and have lots of fun!