Despite state support, Vermonters struggle to find housing after prison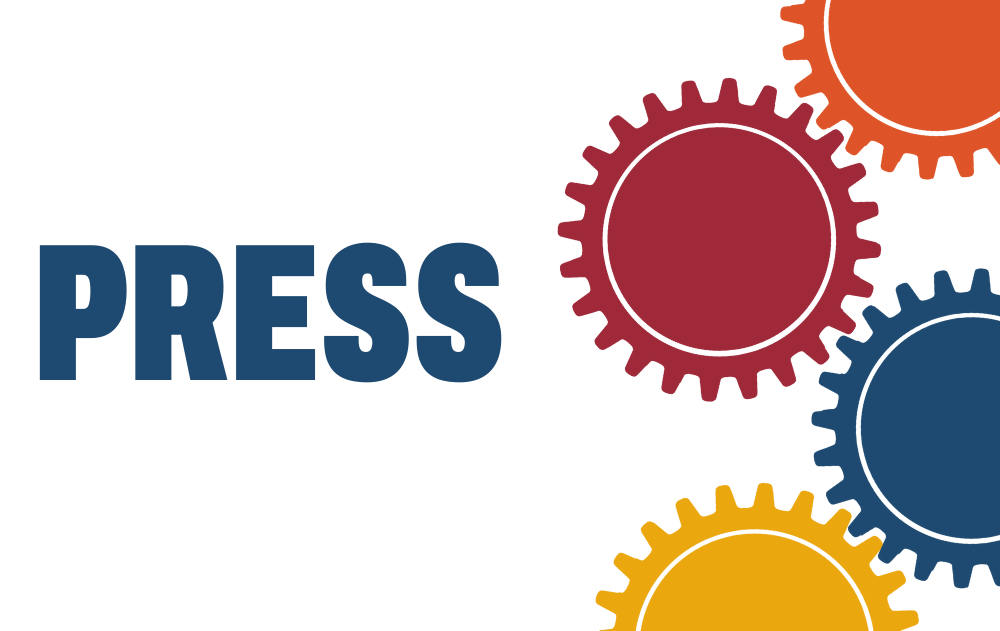 This article was originally published by VT Digger. Vermont Works for Women provides employment and transition support to justice-involved women in Vermont. Our goal is to create pathways for women where they can apply skills gained during incarceration to sustainable, well-paying jobs when they reenter the community that will lead to economic independence and stability. 
VT Digger | February 7, 2023
By Juliet Schulman-Hall
After leaving Chittenden Regional Correctional Facility in March 2020, Veronica Chicoine spent more than a year and a half moving among six motels across the state — relocating anywhere from Burlington to St. Johnsbury to Brattleboro while she searched for a permanent place to live.
"It took a very big toll on me," said Chicoine, 32, who was pregnant for part of that time. "Just stress, you know, worrying about what's going to happen next."
Chicoine, incarcerated in 2018 for drug trafficking charges, was released during the beginning of the Covid-19 pandemic. Along with many other formerly incarcerated people at the time, she joined a state housing program that pays for people without housing to stay in motels.
She said she was forced to move frequently in part because some of the rooms had been damaged. Moving so often made it difficult to find a stable job, and without a kitchen, she often relied on microwaved meals or takeout.
Part of the reason Chicoine was able to remain in the state program, she said, was because she was pregnant. In July 2021, she had a stillborn. Within two weeks, she said, she was told she had to leave the motel where she was staying.
Chicoine's experience was all the more devastating as she recovered from the loss. But her challenges finding housing are not unusual among recently incarcerated people. Amid an affordable housing crisis, Vermonters coming out of prison often face additional barriers when it comes to finding a place to live.
Some stay in prison longer than they would otherwise have to while they search for housing. Others, like Chicoine, end up homeless.
The Department of Corrections, which provides transitional housing for some, has expanded those housing offerings. Officials point to data showing fewer people are staying past their minimum release date for lack of a place to live.
But advocates say the system still doesn't provide enough support to people coming out of prison. The problems, they say, are shown in long waitlists for transitional housing, staffing problems within the department, and inconsistent support from caseworkers and probation and parole officers.
According to Commissioner Nicholas Deml, Vermont's corrections department is unique in that it funds a transitional housing program.
Although the department "does not have a legal obligation to provide transitional housing," according to spokesperson Isaac Dayno, it partners with 14 grant-funded provider agencies to help pay for 275 transitional beds throughout the state.
Transitional housing programs are typically used for individuals under furlough or parole supervision who might have an increased risk of reoffending, Dayno wrote in an email. Individuals often apply to specific programs while they are incarcerated, though they can only apply to one program at a time.
Those who don't go into transitional housing can sometimes secure housing through private or recovery residences or community housing partners.
Caseworkers and probation and parole officers work with incarcerated or supervised people to create reentry plans based on individual risks or needs and to help line up community resources including substance use treatment, housing, employment and medical and mental health resources, according to Dayno.
Numbers and caveats
In an effort to understand the housing challenges facing Vermonters involved in the prison system, VTDigger requested multiple state datasets that would show the number of individuals who remain in prison for lack of housing — and for how long.
Department of Corrections data shows the situation is improving, but it tracks the information in a way that makes it nearly impossible to parse the problem's full scope and trajectory. The data, for instance, does not distinguish between people held solely or only partly for lack of housing. (Other reasons people are held beyond their minimum release dates, according to a report by the corrections department, include that they haven't finished required programming, are being held for extradition to another state, are deemed unsafe for release and more.)
Deml said people are rarely held past their minimum release date because of housing issues — unless they face additional challenges in their search. That usually includes people who have more serious convictions, such as sex offenses, or who have been released and reincarcerated several times, which makes it more difficult for them to secure housing.
The initial data showed that the majority of people incarcerated past their minimum release dates for lack of housing stay for only a few months, but a small number stay as long as 30 months.
In response to a request for yearly point-in-time counts of individuals held past their minimum release date for six or more consecutive months, the department noted that it couldn't guarantee that each individual had been held consecutively for that period of time.
Despite its limitations, the data showed that the number of individuals held past their minimum sentences, at least in part due to lack of housing, has declined over the years — particularly post-pandemic.
In 2018, 72 unique individuals were held for six months or longer, which increased to 100 in 2019, and then decreased to 42 unique individuals in 2022.
The most recent report from the Department of Corrections, released on Dec. 31, 2022, showed that 378 of the 762 people incarcerated in Vermont were held past their minimum release dates. More than 200 of those individuals have been held for more than a year and a half.
Of the 378 people, 71 individuals — almost 19% — were held past their minimum date due to lack of housing, according to the report.
The point-in-time analyses don't include several prison populations, including those in out-of-state facilities.
Deml defended the department's data, calling the process of gathering it "actually quite complicated."
However, advocates such as Ashley Messier, the re-entry services program manager for Vermont Works for Women and founding executive director of the Women's Justice and Freedom Initiative, said she has had a "consistent issue with accurate, transparent data sharing from the Department of Corrections for years."
Sen. Dick Sears, D-Bennington, chair of the Senate Judiciary Committee, said when the Legislature asks for data from the department, "sometimes you have to dig and dig and dig to get what you're looking for." Sears, though, placed some blame on lawmakers for not always framing the request properly.
Adequate or arbitrary?
One reason why fewer people are incarcerated past their minimum release date may be due to the department reexamining its standards for what "adequate housing" means when a person is released, including whether or not the proposed housing conforms to the conditions of an incarcerated individual's release.
"We used to have to inspect every place that somebody would be going to live and make sure you know, make sure it met all the conditions of their release. And we're a little looser around that now, which has helped more people get out," said Emily Higgins, corrections housing administrator at the Department of Corrections.
This comes as part of the department's Theory of Change, a product of the corrections department's data analysis "regarding transitional housing utilization and the outcomes of that utilization," Dayno wrote in an email to VTDigger.
In an effort to reduce the number of violations of furlough, probation or parole terms — which one review found were responsible for 80% of all prison admissions in Vermont — the corrections department dramatically shifted its housing policy in July 2021, placing more emphasis on funding individual apartments than congregate settings.
"We were seeing more people going back to incarceration than we wanted to. We were seeing people exit from transitional housing for program violations or minor sort of behavior violations and then ending up back in prison," said Higgins. "And we wanted to shift the focus."
Derek Miodownik, community and restorative justice executive for the department, said this more "individualized approach" to housing helps providers "take a harm-reduction framework," which increases the chances of individuals staying in the community.
According to Dayno, the Department of Corrections rarely has to approve an individual's residence. Those who might require approved housing include individuals with sexual contact offenses, those with moderate- to high-risk domestic or interpersonal partner violence with victim safety concerns or individuals who pose other credible public safety concerns, Dayno wrote.
However, prison reform advocates contend that inconsistencies remain when it comes to how strict a caseworker is in determining whether someone's housing is adequate.
Messier said she still hears from people in prison who have their housing proposals denied for "just arbitrary, strange, unnecessary reasons."
For example, Messier said she knew a woman who could "absolutely get out" but was denied housing with her father because he had alcohol in his refrigerator when the caseworker came to inspect the property.
According to Messier, the father didn't know that he wasn't supposed to have alcohol in his residence.
"He was totally willing to correct the issue and they still denied it. So that person is still sitting in jail today, and that was months and months ago," Messier told VTDigger in September.
Emily Tredeau, supervising attorney at the Prisoners' Rights Office in the state Office of the Defender General, similarly pointed to a lot of "variation, not a lot of standardized practices" when it comes to how caseworkers determine adequate housing.
Though she said some caseworkers are integral in helping incarcerated individuals find housing, Tredeau said even when the department tries to set a standard housing policy, "the individual field offices are going to do what they want. And that seems arbitrary when, you know, something happens in one county one way and a different county a different way."
Responding to the criticism, Deml said, "It's certainly fair to say there are probably some, you know, disparity or human error that occurs," but, he said, the department has worked on eliminating that through training and policies that attempt to ensure equity.
'People shouldn't get out of jail homeless'
Kale Cronin, who was incarcerated in 2018 for convictions of sexual assault, lewd and lascivious conduct and simple assault, said he was in contact with the Burlington Housing Authority on a monthly basis for about two years while in prison, hoping to line up housing with the organization.
Even so, when Cronin left the Northwest State Correctional Facility in August 2021, he had nowhere to live. Because he had reached the end of his maximum sentence, he was released without approved housing.
Cronin was only offered a tent on North Beach in Burlington, he told VTDigger.
"When I was in jail, I heard about stabbings, I heard about shootings at North Beach and the homeless community and so I was like, 'No, I don't want to go there,'" he said.
Instead, Cronin said he waited in line four hours every day to make sure he could get a bed at the Champlain Inn, a facility in Burlington that provides temporary rooms for individuals experiencing homelessness through the nonprofit ANEW Place.
"People shouldn't get out of jail homeless … You're already down on your luck. And then they're gonna throw you out on the street not knowing … where you're going to eat. Not knowing anything, you know, and, and just hoping you get a room," Cronin said. "Nowadays, like, rooms aren't easy to find."
Higgins noted that it can be more difficult to find housing for individuals with sex offenses because of additional restrictions limiting, for instance, how close the individual can live to a victim or a school.
After showing up at the Champlain Inn day after day for three weeks, Cronin was offered a room on an ongoing basis where he could leave his belongings. However, he still had to wait in line each day to check in, and the inn's rules required him to leave every morning by 8 a.m.
With no warming shelter at the time besides the daystation on North Avenue run by the nonprofit Committee on Temporary Shelter, Cronin said he was often "out in the elements all day."
To help pay for his required weekly group meetings for his sex offense, Cronin said he got a job down the road at Burger King. However, his work schedule, which started at 4 p.m. and ended at 2 a.m., was difficult to maintain when he was being forced to leave his room at 8 a.m. every morning. He ended up keeping his job for about a month.
"You can't expect somebody to get a job when, when they're homeless, you know, and they're carrying their whole life on their back every day all day," Cronin said.
Three months after being released from prison, Cronin was able to find an apartment through Burlington Housing Authority, which provided him with three months of rent and a security deposit.
Finding Beds
In 2022, the number of people who went into transitional housing upon leaving prison was around 25%, up from the year before, when the percentage was around 18% to 20%, Higgins said.
Higgins attributed the percentage increase to fewer people being incarcerated than a few years earlier and a higher percentage of people needing housing assistance.
The number of beds that the Department of Corrections has funded has increased to 275 from 254 in 2020, expanding capacity in certain areas such as Chittenden County, according to Higgins
Despite a tight housing market, the department and its community partners were able to work with private landlords to find additional apartments.
Burlington Housing Authority, for instance, has a landlord risk pool — a pool of money provided through a Department of Corrections grant that incentivizes landlords to rent apartments to those who formerly were incarcerated. The money helps pay for an additional security deposit and damages that might occur.
Maria Moore, communications director for Pathways Vermont, said the organization has been able to find apartments through close relationships with private landlords. Otherwise, it would be difficult to fulfill the grant's objectives, she said.
Despite these landlord relationships, Moore said, there's still "more need than what is available."
Multiple housing providers said that people are spending more time in transitional housing programs because they can't find permanent housing. This creates a bottleneck, increasing the waitlists to get into such programs.
"We have a number of people staying with us that are ready to move on or should be ready to move on to independent living situations within the next few months … but cannot find a place," said Jim Curran, executive director of Dismas of Vermont, which runs a congregate living program, Dismas House, for recently incarcerated people.
The program provides a total of 34 beds in congregate settings in Burlington, Hartford and Rutland through a partnership with the corrections department. Curran said Dismas is working to explore "every option" to create opportunities for people to move from transitional housing to independent living.
Curran told VTDigger in November that most of Dismas' houses have a waitlist and that more people were on a waitlist last year than in the previous year.
Deml, the corrections commissioner, said waits for transitional housing don't pose a significant problem.
"I think in general, any type of waitlist is pretty small. I think we're pretty good at connecting folks who meet the criteria with our transitional housing partners," he said.
The Department of Corrections said it doesn't track how long the average individual stays in transitional housing, nor does it have data on the length of waitlists for transitional housing or how long it usually takes for someone to get off one.
"Community programs maintain their own waitlists. That information is not shared with DOC at an aggregate level," Dayno wrote in an email to VTDigger.
But other housing providers confirmed Curran's account of an overburdened system.
Moore said in an email in November to VTDigger that Pathways' waitlists "exceed our capacity in every community we serve."
At Burlington Housing Authority, "we have, you know, a long waitlist and want to house a lot of people and there are just a lot of different situations that we're seeing," Peyton Obering, the housing authority's offender reentry housing specialist, told VTDigger in September. The housing authority also receives referrals for individuals who are unhoused living in motels or unsafe buildings.
Steven Murray, executive director of Burlington Housing Authority, which provides permanent affordable housing and retention support services to low-income or vulnerable Vermonters, said he would like to expand the number of apartments the organization provides to be able to serve more people, although to do so he would have to find a building that wouldn't "bankrupt" the authority's finances.
Even if there were more opportunities to create transitional housing for people being released from prison amid a tight housing market, such projects often encounter opposition from communities who don't want formerly incarcerated people in their neighborhoods.
In 2013, for example, Dismas was slated to open housing for those formerly incarcerated in Hartford Village but faced an appeal from a nearby church, whose concerns included that students, parents and residents would feel uncomfortable near the house. Dismas eventually prevailed.
"I definitely think more transitional housing needs to be built. But again, it's not going to solve the problem," said Heather Newcomb, women's program manager at Vermont Works for Women.
Enough Support?
Activists, politicians and housing providers have also expressed concern that, with the shift toward more individualized housing, the systems of support that were built into congregate care settings are now harder to access.
When the corrections department released large numbers of people from prison in response to the Covid-19 pandemic, Newcomb said, "that's when we really started noticing the gaps in services," leading the organization to expand its reentry services.
Vermont Works for Women provides services including improving and creating resumes, helping with job searches, and supporting individuals for any other kind of obstacle. Newcomb, however, said that she still doesn't see enough community resources for individuals exiting incarceration.
"Depending on who you get for a caseworker and how long they've been doing the job and what contacts they have, you know, some people will end up with placement in a transitional house and other people, their plan is the day they get released, they have to call 2-1-1 and hope they end up with a … hotel placement," Newcomb said.
Sears, the Senate Judiciary chair, said he has heard complaints of individuals "not receiving the services they need," which his committee plans to review in the legislative session.
Rep. Alice Emmons, chair of the House Committee on Corrections and Institutions, said it will take a few years to determine how effective funding more scattered site apartments is and identify the gaps in support.
"I think we also have to see where those supportive programs are because you can't just put someone on their own in an apartment or living situation without wraparound services," she said.
Falko Schilling, advocacy director for the American Civil Liberties Union of Vermont, said there has been "some improvement" toward ensuring people are not continuously held in prison due to lack of housing.
But, he added, "I think one of the biggest concerns is just generally the amount of supports that are available to people once they leave incarceration." Those include adequate transportation and mental health and substance use support, Schilling said.
The department's transitional housing grants given to community partners support the equivalent of more than 50 full-time staff who work with field offices across the state to provide wraparound services, according to Higgins, the corrections housing administrator. Pathways, the corrections department's largest transitional housing partner, has a licensed psychologist and nurse practitioner on staff, she said.
At the same time, the department has dealt with staffing difficulties, a problem exacerbated by Covid-19.
The pandemic "really blew everything up," Emmons said, explaining that the corrections department had to take field officers, who often support people in their search for housing, and place them in correctional facilities.
Sears described the decrease in staffing and support for both those incarcerated and those formerly incarcerated as a "perfect storm." He said he worries it means formerly incarcerated people might not receive enough support or supervision and "fall through the cracks."
"The workers in the field are doing the best they can with what they got, but many times they're short-staffed," the senator said.
Deml said the department stopped using field staff in correctional facilities last summer. The department is "really focused on getting the field back to doing core field work. And so that was really important to us," Deml said.
The commissioner, however, said beyond general staff burnout that festered across the board during the pandemic, he doesn't think the department has seen an impact on the supervision or support of formerly incarcerated individuals in the community.
Still Searching
Chicoine, who struggled to find housing after her release in the spring of 2020, said she was offered a spot in a program for mothers in Burlington but decided not to go because the congregate facility had the "same kind of structure as jail," including monitoring residents. Although she applied to other housing programs, she said she was put on waitlists and sometimes didn't even hear back.
After having to leave the motel she was staying at, Chicoine lived in a shelter in Brattleboro for three months until she was able to move in with her friend and their family in Northfield. She lived with them for a few months but "felt like a burden," so she asked her parole officer to help her find other housing.
Chicoine was able to get an apartment in Barre through Pathways within a couple of weeks and has been living there since the beginning of last year.
After being approved for a Section 8 voucher, which provides rental assistance to families, Chicoine has been working with Pathways to look for an apartment where she can live with her 12-year-old son, Devin, who is in the custody of the Department for Children and Families.
The process to find affordable housing, however, has been difficult. Chicoine said landlords appear to stop responding to her once they know she has a voucher. With the help of Pathways, she applied to a manufactured home program but she said the organization recently informed her that she had been denied because of her criminal charges.
Chicoine hopes to be able to move to an apartment owned by a private landlord in Barre in March.
"Fingers crossed that I'll get it," Chicoine said.