Vt. officials spotlight critical need for trades, construction training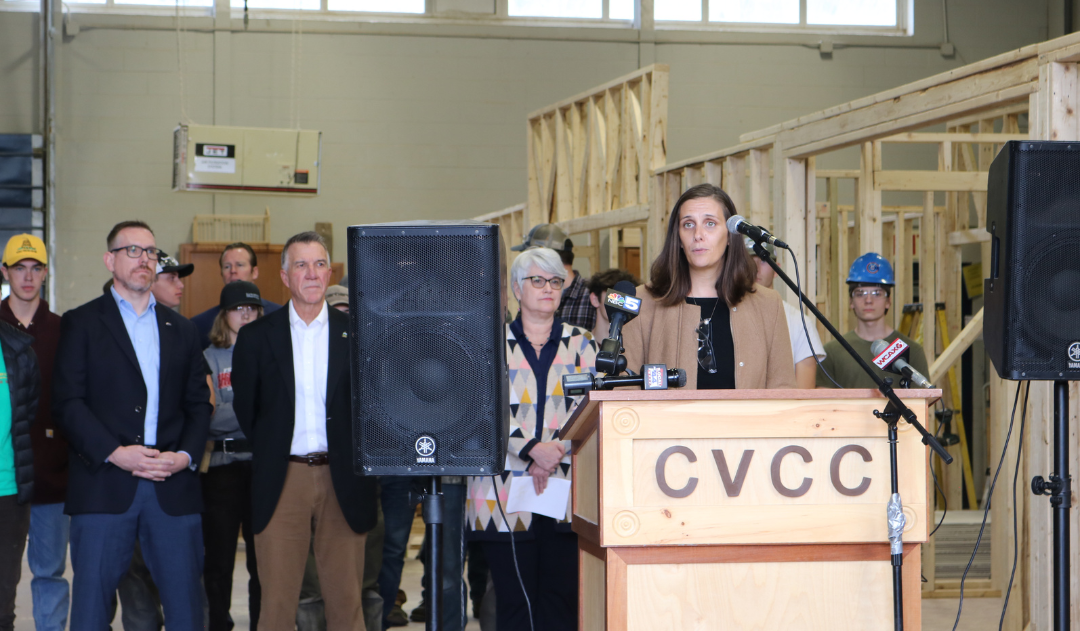 VWW Executive Director Rhoni Basden joined Governor Phil Scott today for a press conference at the Central Vermont Career Center to celebrate Careers in Construction Month. Rhoni and others spoke of the importance of growing the number of women in the trades and creating a diverse construction workforce in order to address our state's labor needs.
WCAX | October 25, 2023
BARRE, Vt. (WCAX) – Vermont state leaders Wednesday spotlighted careers in the trades and construction as an alternative to traditional college, and they encouraged more women to get involved.
Governor Phil Scott returned to his alma mater, the Central Vermont Career Center, at Spaulding High School in Barre, one of the state's CTE programs.
Officials say data shows that men and women have similar rates of participation in the workforce but women only represent four percent of construction careers.
Out of 3,000 woman-owned businesses in Vermont, just over 60 of them are in construction or manufacturing.
Officials highlighted the availability of paid apprenticeships and training programs to connect women to jobs in the trades.
"Construction careers can provide a significant opportunity and tremendous benefits. But there is work that needs to be done to ensure that women are entering these fields, that we are retaining their talent and that we are working to create a diverse construction workforce for Vermont," said Rhoni Basden with the group Vermont Works for Women.
Officials say a big part of getting people into the trades is overcoming stigmas and making more investments in career and technical education and apprenticeships.