Trailblazers Participants Get Out in the Field to Try New Skills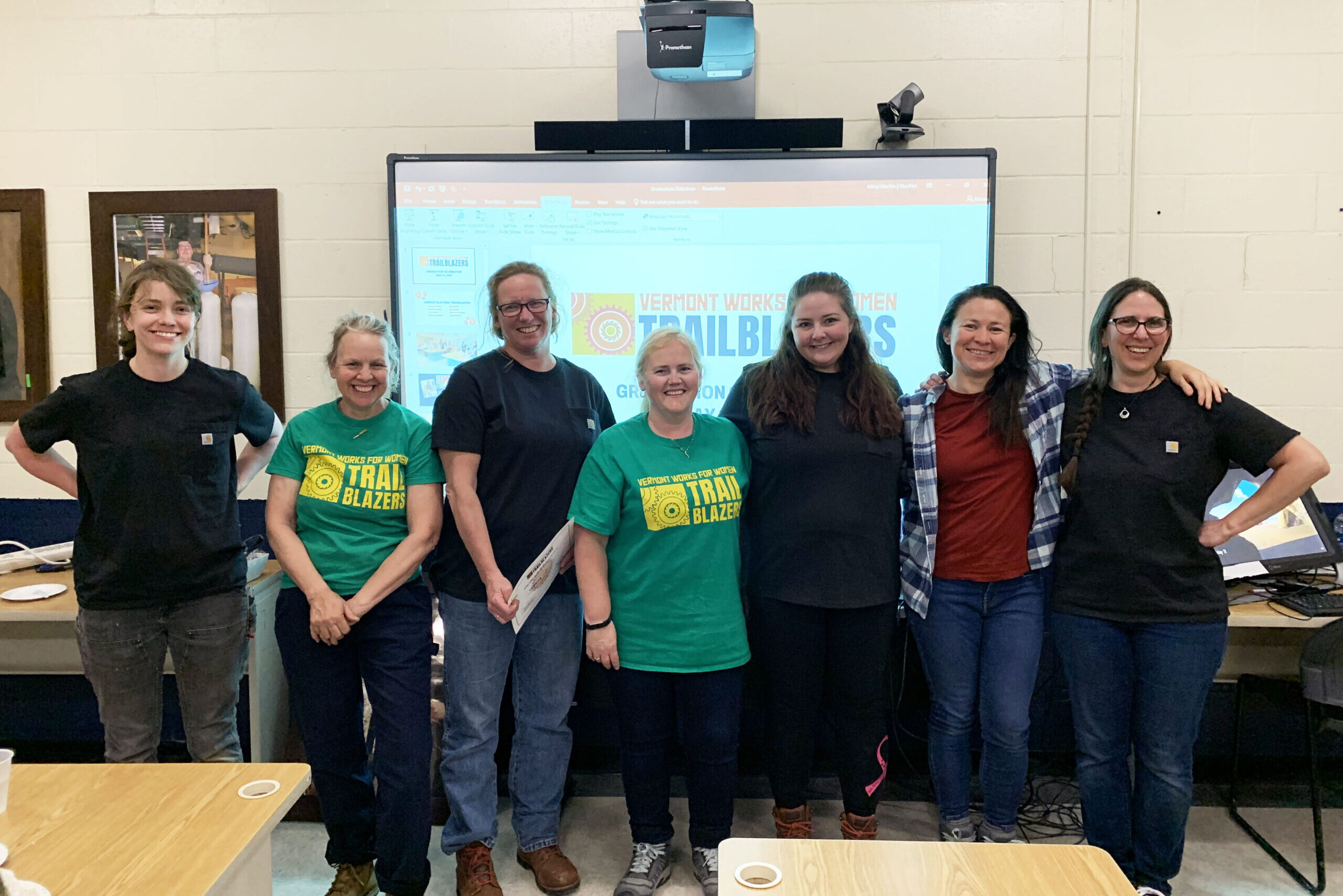 By Elaine Ezerins, Communications and Marketing Manager 
After four weeks of classroom and hands-on instruction on weeknights and Saturdays this spring at the Central Vermont Career Center in Barre, Trailblazers participants went out into the community to connect with employers and gain on-the-job experience.  
The impact of the second half of our Trailblazers program – interning with one or more local employers for up to three weeks – is trifold. Our participants can apply the skills developed in the classroom to real-world projects, experience the day-to-day job responsibilities and onsite work culture of a variety of positions in the skilled trades, and often, receive a job offer or continued learning opportunities from the employer(s) they conduct the internship with.  
One participant, Kim, interned with Tiny Solar Vermont for the first week and joined fellow Trailblazer Charlotte afterward for two weeks at Black Cat Builders. Over the course of the week with Tiny Solar Vermont, Kim supported the owner, Joe Yoder, with every stage of a camper van rooftop solar project, from design to installation. Kim shared that not only did she learn the practical skills of installing solar, but Joe really took the time to teach her about the inner workings and parts of the design.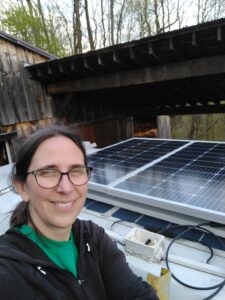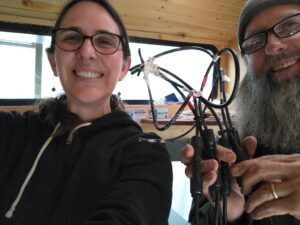 Then at Black Cat Builders, Kim and Charlotte supported an energy retrofit project, working on window replacements and insulation. They found owner Dave Bailey to be knowledgeable, respectful, and professional. Dave commented, "Kim and Charlotte have been great! They're hard workers and are good at asking questions when I'm not being clear with my instructions." He has offered jobs to both graduates; so far, Kim has accepted, starting on May 17.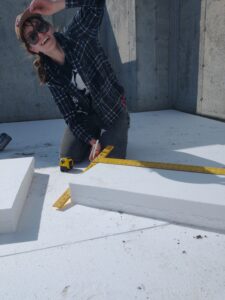 VWW compensates Trailblazers participants for their internship time to lower barriers to participation and entry into these career fields. They can also tap into other training funds available to people interested in entering the climate workforce. One Trailblazers participant, Kate, opted to complete a paid weatherization training at CVOEO through Vermont Adult Learning's Energy Works program. She shared with other Trailblazers how great it was to see women working at all levels of the organization, and how workers' rights, antiharassment, and safety were addressed throughout the training process. Having completed that training, Kate is now interning with Montpelier Construction, where graduate Emilia also interned and has just accepted a job. Those who completed internships stated in a follow-up survey that doing so was "absolutely essential" to their success in Trailblazers. 
VWW often invites employers and Trailblazers graduates to talk about their work and experiences in the skilled trades. Our Barre class heard from We Clean Heat Pumps, Jan Ruta Electric, and a graduate from our South Burlington cohort last spring. Marisa shared what life has been like since graduating from the program. Formerly a full-time freelance writer and activist, Marisa started working part-time for a weatherization company for low-income housing after doing her paid internship. Marisa said she takes a lot of pride in being a woman working in an all-male environment and hopes the next time a woman wants to work in weatherization, she can be a part of mentoring and welcoming them to the team.  
Our Barre class graduated on May 11 and marked the milestone of 100 graduates since the inception of Trailblazers in 2019. While not all of the graduates are exploring career changes, they each have a newfound sense of confidence and empowerment to help them achieve their goals.
Thank you to our Trailblazers funders: VLITE, TD Charitable Foundation, Carhartt For the Love of Labor, KEEN She Builds, and Serve, Learn & Earn (a workforce development collaborative of VWW, Vermont Youth Conservation Corps, ReSOURCE, and Audubon Vermont).