Trailblazers gets women into construction trades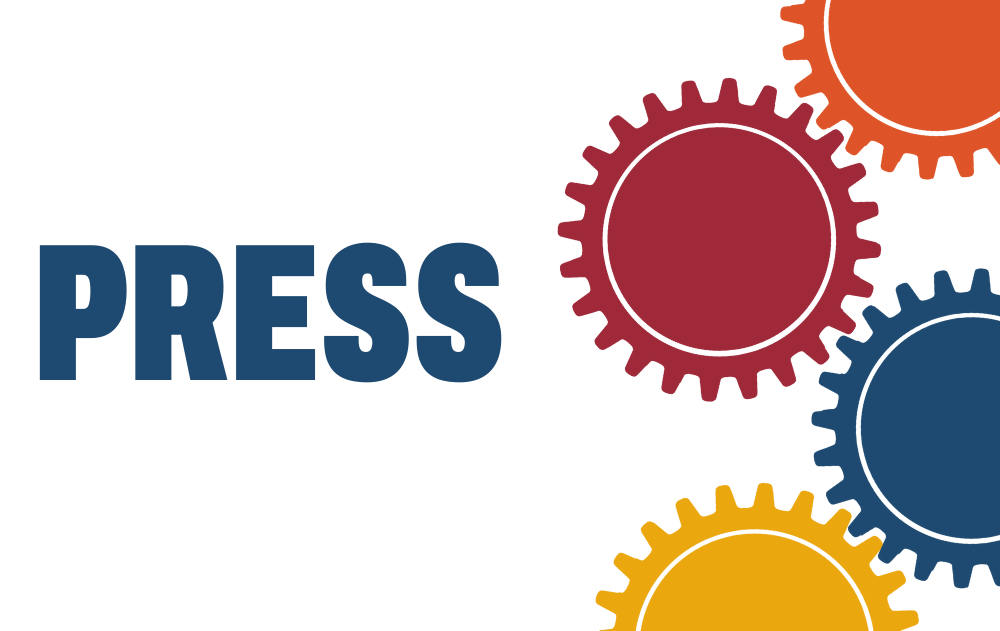 This article was originally published in the Times Argus on September 27, 2021. We hosted our first Trailblazers class at The MINT – Rutland's Makerspace. The free, seven-week trades training program trains women and gender-expansive individuals ages 16+ in construction and the trades. VWW is excited to host more Trailblazers in Rutland.
By: Jim Sabataso
A new program at The Rutland MINT is working to bring more gender equity to the construction site.
The latest session of Vermont Works for Women's Trailblazers Trades Training Program kicked off at the MINT on Monday. The seven-week program helps women and gender nonconforming individuals obtain or increase skills and certifications for jobs in the typically male-dominated construction trades.
The program, which is open all skill levels, is designed to provide basic foundations in carpentry, plumbing and electrical work. Along the way, participants will get an overview of hand tools, power tools, as well as get on-the-job experience at a real worksite.
"We meet you where you're at, and if it's to hold a screwdriver properly, then that's where we're going to start from. We really look at helping empower the individual," said Morgan Over, MINT operations director.
By completing the program participants also will receive certifications from the National Center for Construction Education and Research and the Occupational Safety and Health Administration. Over said the NCCER certification will get them an interview at any major contracting company in the country.
They program also will take advantage of all the MINT has to offer, like its array of manufacturing equipment.
"We really try to focus on getting hands-on experience with the participants," said Over. "The MINT offers the perfect location for that kind of education environment. We have all the tools and the space to build and create."
One such project will be building work benches for MINT's woodshop.
At least 13 individuals had signed up for the program, which runs until mid-November. She said tuition for the program is covered through either Vermont Student Assistance Corporation grants or other scholarship grants.
Missy Mackin, program manager for VWW, said Trailblazers is about more than teaching job skills; it's about the feeling of empowerment that comes from confidently holding a power tool.
"We don't grow up with people around us who usually are willing to teach us how to use tools in the way that boys often are. So we're hesitant to think that we can do that," said Mackin. "When we learn how to use the power tools and build things, it just increases our self-confidence so that we can either go out and find jobs in the trades if we want, or it just transfers to all areas of our lives."
A key component of the Trailblazers, is giving participants the opportunity to spend three weeks on a job site.
Mackin explained that construction companies that partner with VWW for the program must participate in an online workshop where they learn how to better foster gender equity within their organizations.
Currently, five employers are part of Trailblazers in Rutland, but several more have expressed interest, according to Mackin.
She said participation in workshops varies among companies, with some only signing up owners and managers while others have enrolled all employees.
"The more people who can access this training, the better," she said, adding that the best way to create a more inclusive workplace culture is "from the top down and the bottom up."
Mackin acknowledged that the construction trades have long been an all-men's club — a reality that VWW has been working to change for more than three decades.
"We've been stuck for probably 30 years, almost, where we've had a goal of getting 20% women into the construction trades and we've been stuck at 10% of women in the construction trades," she said.
However, she explained that 10% is a misleading figure since only about 3% or 4% of those women actually are working in the field and the rest are working in office positions.
Mackin did note that things have begun to change for the better in recent years, as an older generation of workers has retired and the #MeToo movement has elevated conversations around gender equity in the workplace.
"Employers are a lot more receptive, more open to hiring a more diverse workforce. They know they need to," she said.
She added that they also want to make sure they do it right, stating that companies have been enthusiastic about the workshops.
"They're all really eager to get that training and learn as much as they can so that they can build a more supportive workplace," she said.
Over, who worked as a lead contractor before taking her job at the MINT, has worked in the construction trades since she was 15. While she has had generally positive experiences, she acknowledged the difficulty of being a woman on a job site.
"My personal experience has been general acceptance, because I had male adults in my life that accepted it and noticed that I had an aptitude for it. So they helped me thrive," she said, adding that she has been in situations where men have sought direction from other men before thinking to ask her.
"I think that in the more progressive areas of Vermont it has become more normal to see women on the job site," she said. "But as you head south into the Rutland County, southern-Addison County area of Vermont, it's a little less accepting."
VWW has hosted several Trailblazers workshops around Chittenden County and in White River Junction, but this is the first Trailblazers in Rutland, said Mackin.
Over has been advocating to get the program into Rutland County for several years.
"This area really needs this program," she said.
According to Over, a number of the program's participants, are from outside Vermont.
She said it speaks to the uniqueness of Trailblazers.
"I think the reason it's so unique, is that it's female and non-gender-conforming. You are coming into a workspace that is almost completely non-confrontational," she said. "There's no men. It definitely levels the playing field."