Middle Schoolers Stay Afterschool for Rosie's Girls in Montpelier, Winooski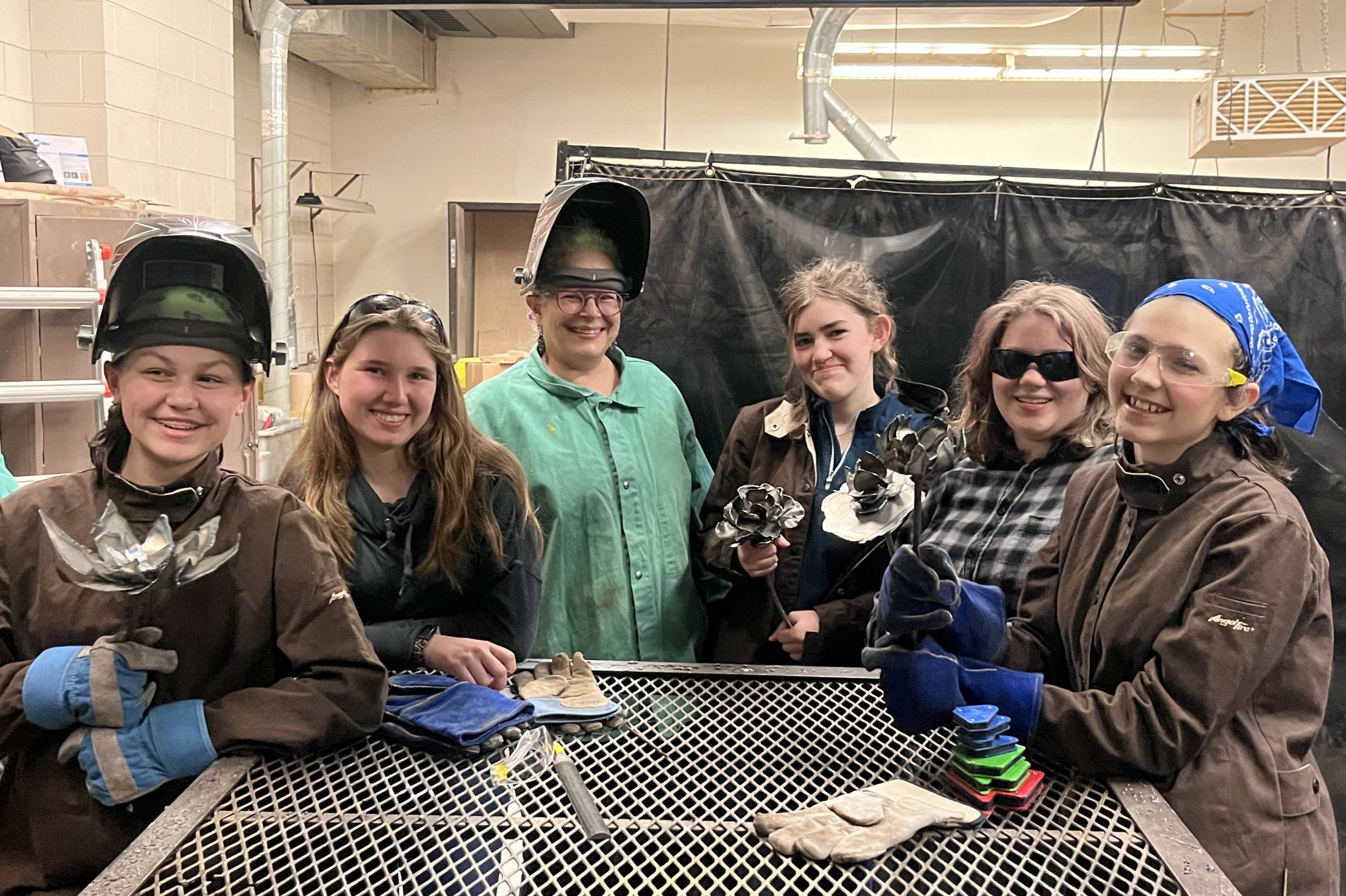 By Elaine Ezerins, Communications and Marketing Manager 
This spring, middle school students participated in Rosie's Girls Afterschool in Montpelier, Winooski, Londonderry, and Swanton, exploring STEM and skilled trades each week through hands-on activities. 
Blacksmith Sabrina Fadial instructed the welding program in Montpelier on Thursdays after school, teaching six students how to safely use a plasma cutter and welding equipment. The students used their creativity to fabricate custom flowers and other metal art pieces. VWW will continue to offer welding exploration this summer through our Rosie's Girls summer camp in Montpelier the week of July 31 – August 4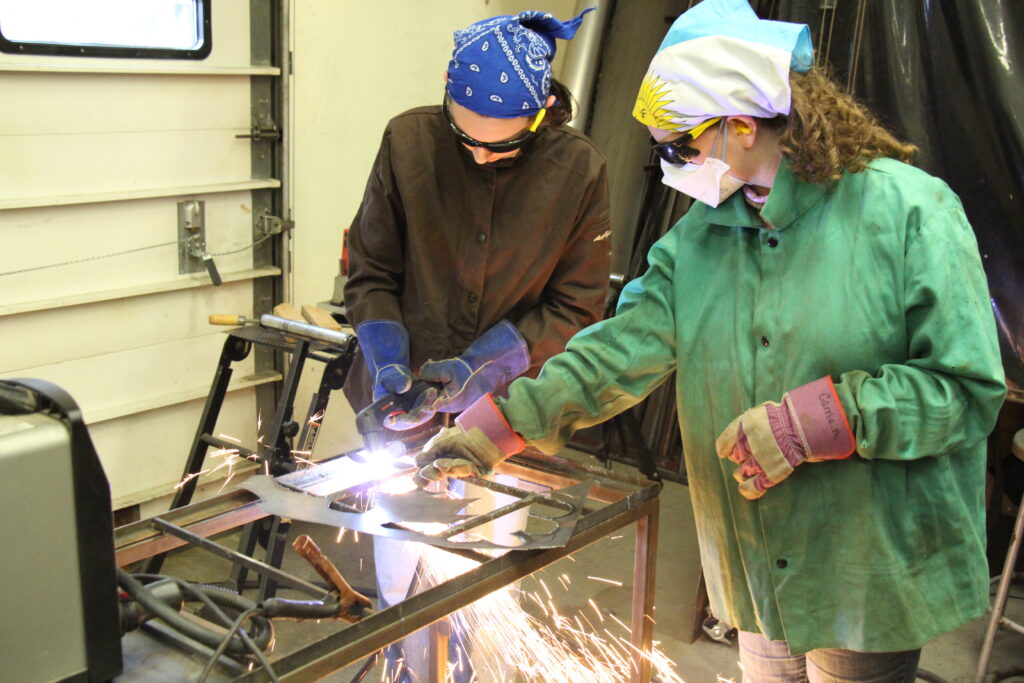 Vermont Works for Women also hosted Rosie's Girls Afterschool in Winooski. Marla Goldstein, our Youth Program Coordinator, led students in creating a windchime out of copper piping. Students gained exposure to using a copper pipe cutter, a hammer, nails, and an electric drill.  
On Thursday, May 4, a team of women engineers from GlobalFoundries made a guest appearance at Rosie's Girls, leading a STEM activity for the program. The group of middle schoolers had to solve a problem – how can GlobalFoundries safely and cheaply transport microchips which are fragile, expensive, and time-consuming to engineer? Using Pringle chips as mock microchips, Rosie's Girls participants "purchased" materials and manufactured "packaging" using craft supplies to protect the chips from breaking.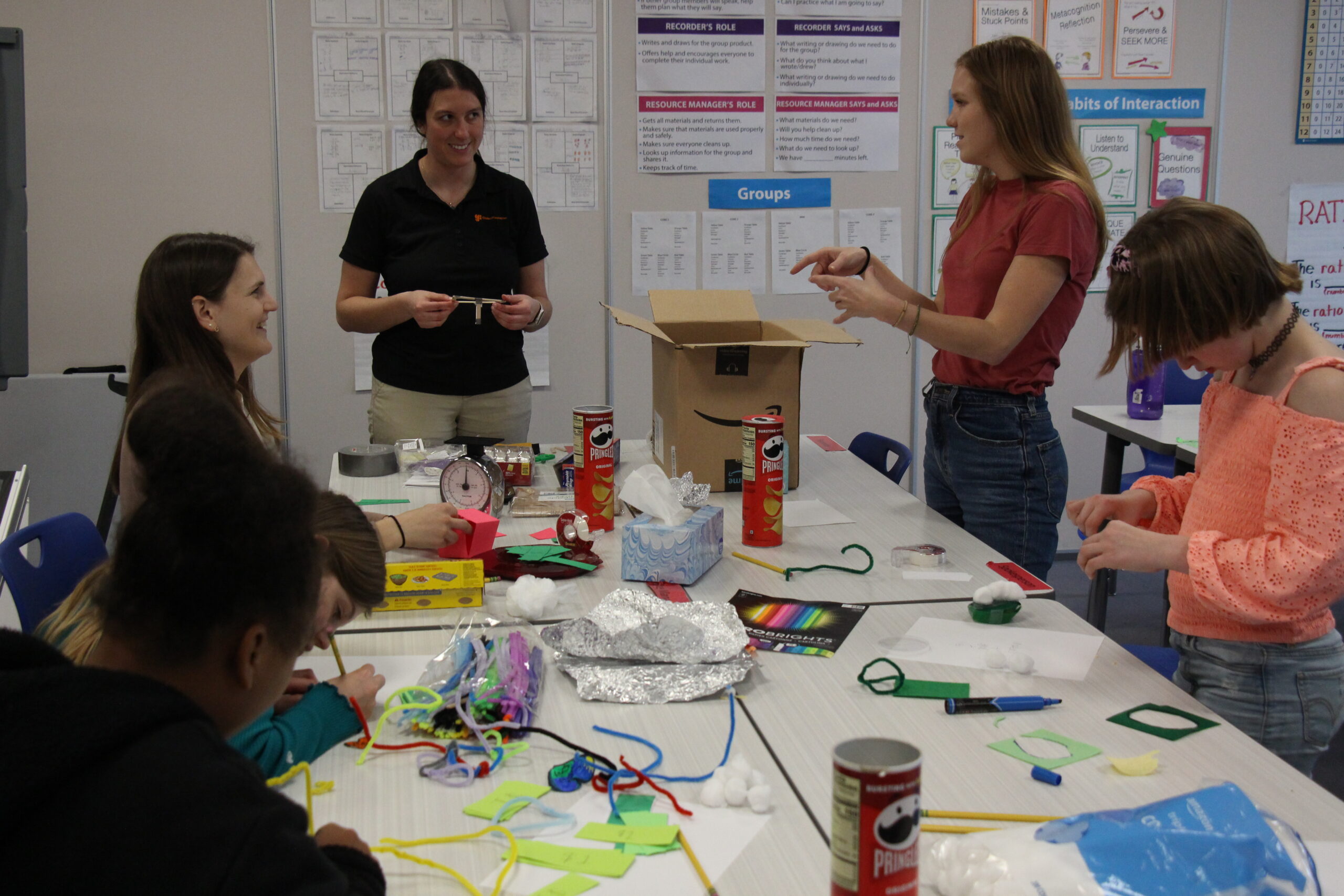 Then, they tested their packaging design by launching the package in a truck down a road and dropping it from a great height in a tower. The goal was to design a break-proof package with affordable materials.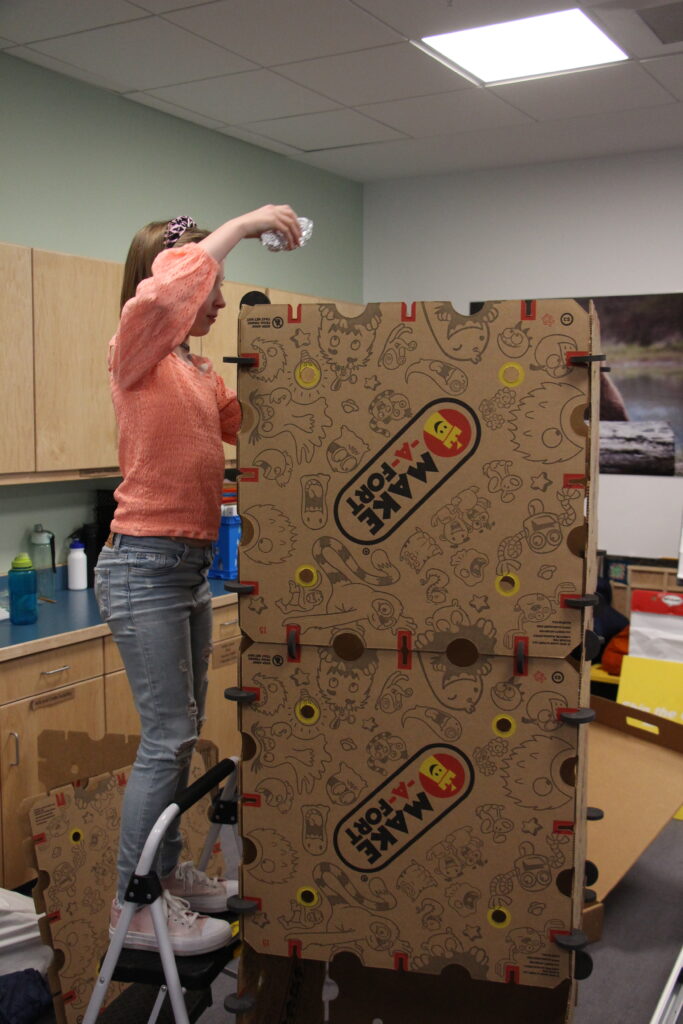 Activities at Rosie's Girls Afterschool teach participants to think critically, learn hands-on skills, and explore a variety of career options, all while having fun and making new friends.