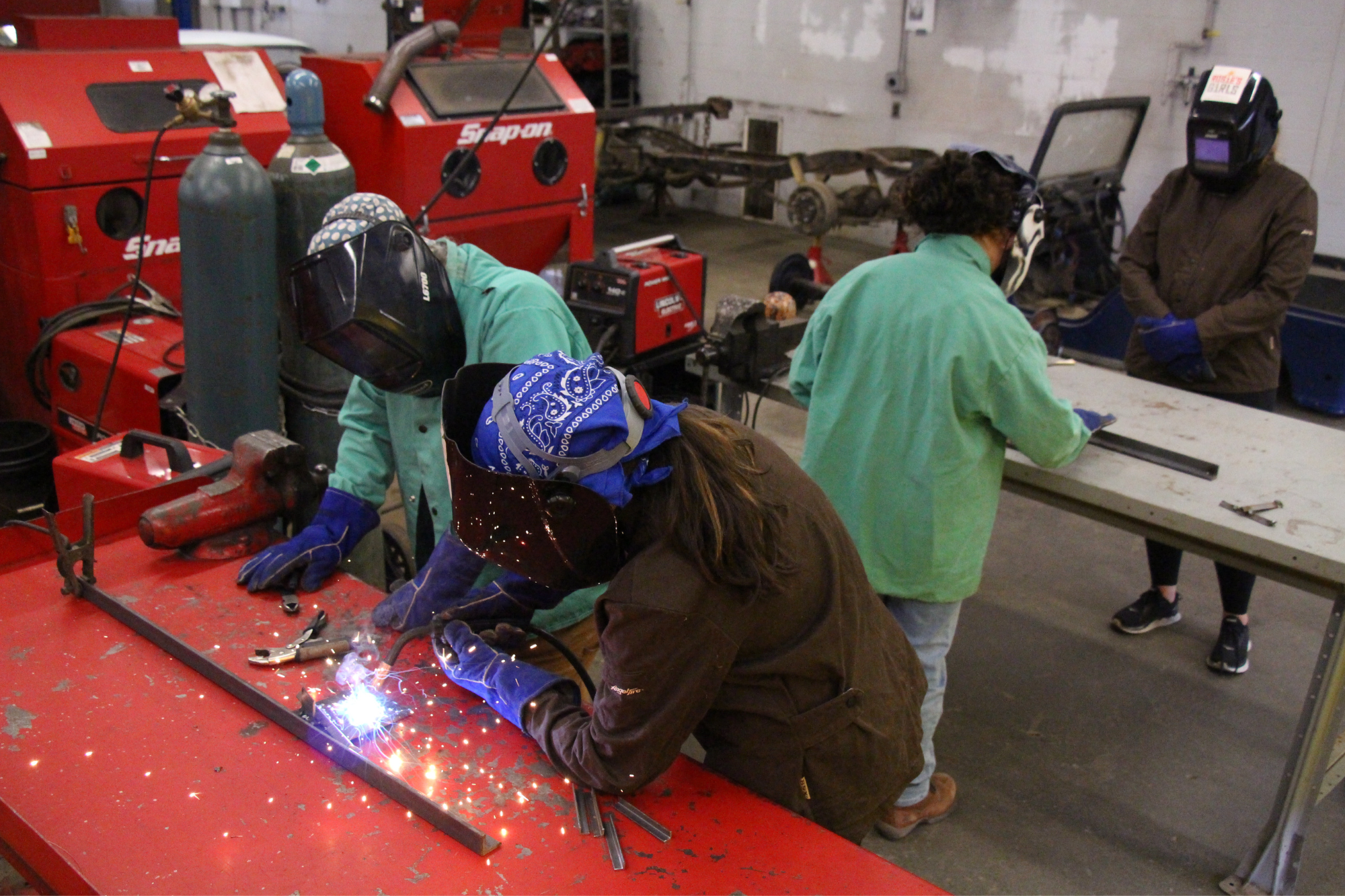 Jan. 19 - April 20
Rosie's Girls WELD is coming to U32 Middle School! Join Rosie's Girls Instructor Sabrina Fadial and U32 staff every Thursday after school to learn to weld, use a plasma cutter, and work with metal in new and different ways! Hands-on project time is paired with VWW's social-emotional curriculum, Power Skills, to support youth in building confidence, new friendships, and expand their sense of what's possible.  
7th and 8th grade girls at U32 Middle School can register for this free program with Jade Walker, guidance counselor.
For details regarding Rosie's Girls Afterschool, email Marla at mgoldstein@vtworksforwomen.org.