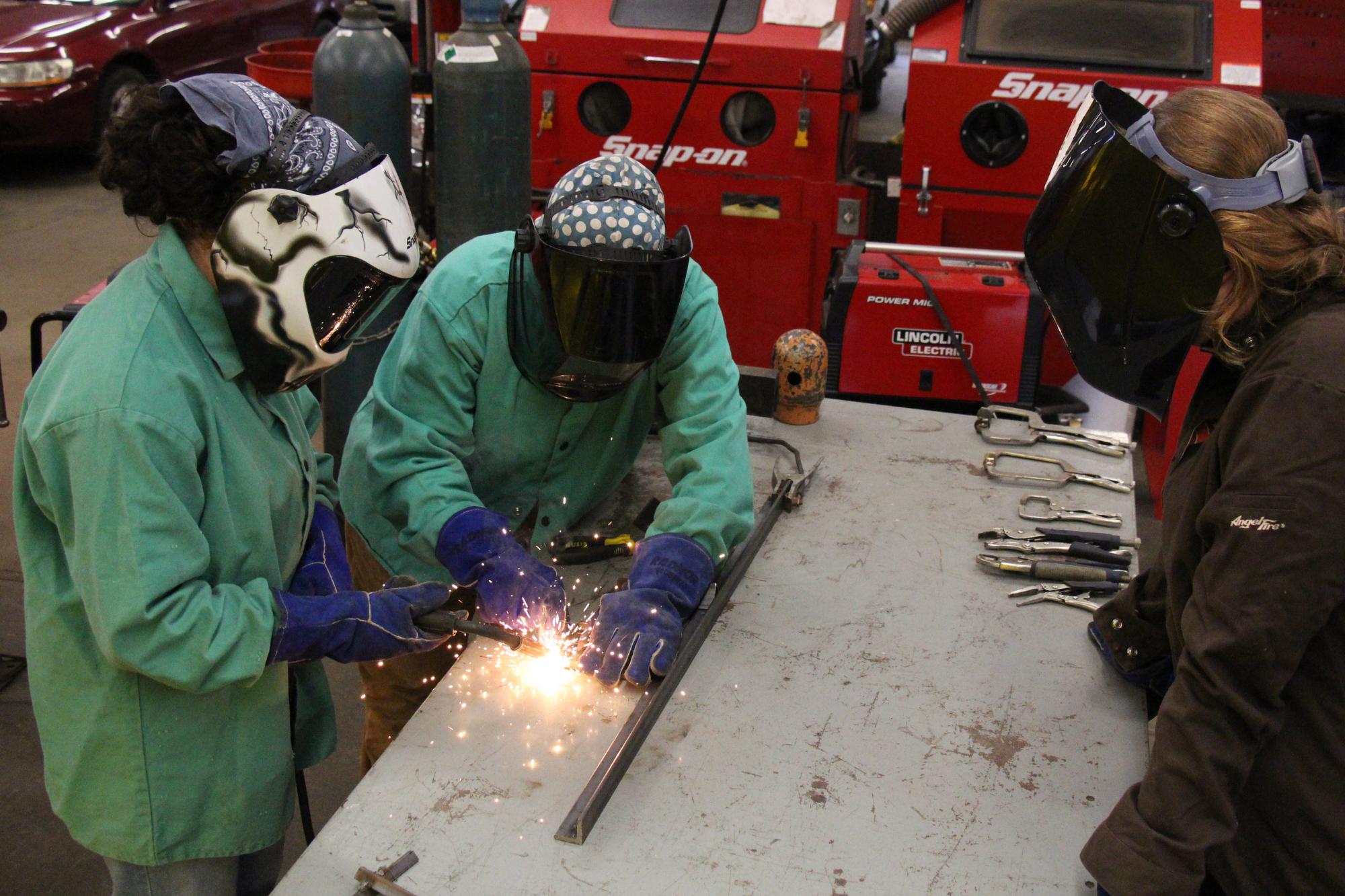 June 26 - June 30
LIFT (Launching Inclusive Futures in Trades) provides high school girls* with hands-on exposure to a variety of trades fields in a safe, fun, and empowering environment. LIFT is a free, one-week summer program for girls* entering 9th-12th grade in the 2023-2024 school year.
*LIFT welcomes anyone who identifies as a girl regardless of assignment at birth, including non-binary and gender-expansive youth who are comfortable in a girl-centered space.
This summer, we will build skills in carpentry, welding and electrical work, and learn to use different tools, equipment, and materials. Our technical instructors are women who are trained and working in their respective fields. In addition to projects and shop time, we will spend a portion of each day discussing personal and professional development topics to prepare for life after high school.  
Participants do not need any prior experience, just an interest in learning more and trying new things!
The program is free. By participating in LIFT, all youth will complete the Explorer Fellowship through the Harbor Freight Fellows Initiative and receive a $250 stipend upon completion of the program. 
Program Details
Dates: June 26 – 30, 2023

 

Location: Center for Technology, Essex: Essex Junction, VT

Time: 9:00 – 4:00 pm, Monday – Friday

Lunch will not be provided. VWW will provide snacks. If you need assistance with lunch, let us know and we can help.
The application will be open until June 1, 2023, or until we reach maximum capacity (10 participants). 
For questions or details regarding LIFT, contact Caelan at ckeenan@vtworksforwomen.org